The Latest
Inspired by Italy's Lake District, Terralina Crafted Italian uses many locally sourced ingredients to create hearty, flavorful Italian cuisine.
The Cookbooks
Become a veggie lover, not a veggie hater! The I Hate Vegetables Cookbook has all the fresh and easy vegetable recipes that will change your mind.
Add love to your Southern cooking, and you'll be Fixin' to Eat! New cookbook Fixin' to Eat: Southern Cooking for the Southern at Heart is now available.
Looking Good
Check out a swatch and a review of one of my favorite products, Clinique Chubby Stick Intense, in Curviest Caramel. It's a gorgeous nude with just the right amount of color.
On the Road
We had lunch at the newly renovated Paddlefish restaurant at Disney Springs. Check out our amazing seafood tower, the beautiful setting, and the delicious desserts.
In the Garden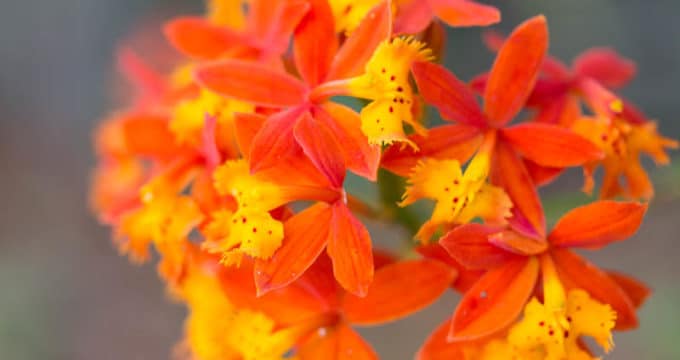 Epidendrum radicans, also known as reed-stem epidendrum or fire star orchid, is a beautiful, easy care orchid suitable for the ground or in a pot.
Favorite Recipes
Can you remember when you first had a bundt cake? It was ages and ages ago for me (back when I was a kid). It was also one of the first cakes I ever baked. Back then it was with a cake mix specifically for a bundt pan. I remember going to the store with […]
Wine of the Day
Special times call for special wines. Go beyond the ordinary, everyday wines to highlight an occasion. Splurge a little. For New Year's Eve, I decided to open a bottle I had been saving for a while. I wanted to celebrate the last day of the year with a wine that reminded me of good times. […]