Why I gave up shopping in person, and what it was like buying a new car online. Here's my personal review of my experience buying a car from online car sales retailer Driveway. Make sure you read all the way to the end!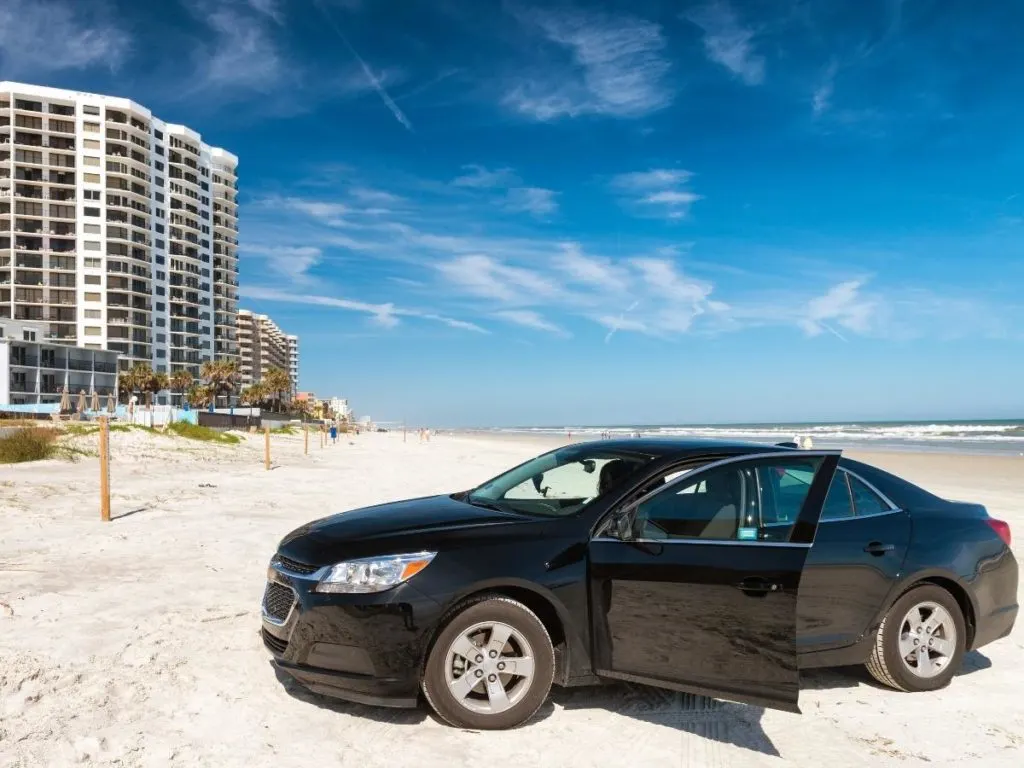 My Review of Buying a Car from Driveway
I don't enjoy shopping for cars, I don't like bargaining, and I prefer to do most of the legwork online before I set foot in a dealership.
All I want to do is walk in the door, sign the papers, and drive away.
Unfortunately, in the aftermath of the pandemic, my usual methods got thrown for a loop.
Despite dutifully doing my homework to find a reasonable price, locally, on my make and model of choice, I ended up being completely frustrated with nearby dealers.
How I Ended Up at Driveway in the First Place
When I started car shopping, I knew exactly which year, make, model, and trim level I was shopping for. It should have been easy. Find dealerships with a car in stock, call and get a price, make a purchase.
Nope.
The better dealerships would tell you, up front and matter of fact, that they were charging a three- to five-thousand dollar surcharge known as a "Market Value Adjustment" on top of the manufacturer's suggested retail price, or MSRP.
The worse dealerships would pretend they didn't have one… until you got there. Then they slapped it on the paperwork and hoped you would pay it anyway.
The awful dealerships added the huge markup and a lecture on the economy and then smugly expected you to thank them for it.
I wasn't going to pay extra for no good reason and end up upside-down on a car loan.
Back to the drawing board!
The Driveway Shopping Experience
I briefly considered buying a used car, but used cars were far more expensive than usual. It just didn't make sense to overpay.
So I tried to find a website that would give me a real new car price, not just the fake price meant to lure you in.
Most websites that said they were for buying a new car were in fact just collecting information to send it to a local dealer, who then called, emailed, or texted you. You couldn't actually make a purchase online; it routed you into the traditional purchasing process.
So when I ran across an ad for Driveway, in the form of a decorated box from a recent Amazon purchase, I decided to check it out.
The website made it look so easy. Search for a car, make the purchase online, have it delivered. Was it too good to be true?
It was the real deal. Driveway is the online car sales division of Lithia Motors, one of the largest automotive groups in the US.
Reassured that I was dealing with a legitimate company, I found the car I wanted, priced exactly at the MSRP, and no bogus fees that I could see. It was all the way in California, across the country from where I live (in Florida).
A couple of clicks and I was in the checkout process.
The Driveway Checkout
I quickly filled out the online checkout forms with the basic information, skipping over the financing part since I had my own financing lined up with my credit union.
I could easily see the price of the car itself, the price of having it shipped, and the estimated government taxes and fees.
Done. A little confirmation popped up that said a Driveway representative would be in touch to complete the transaction.
The Actual Purchase Process
That same day, within a few hours, I received an email and a text from a Driveway rep.
The first car I picked turned out to have already been sold. But, as I had seen on the website, there was one other car still available that was identical except for the color. It was a couple hundred dollars more, and it was located in Oregon.
Could they price match the other one? No, because the individual dealerships set the prices, and the two cars were at different dealers.
The price difference wasn't very much, and the color didn't bother me, so I said I'd take it.
They sent over a purchase proposal for me to approve.
Since I was used to finding all sorts of dealer fees, market value adjustments, and dealer-installed accessories (that I didn't want) added to the price, I was very pleasantly surprised to see that the money added up just like it had on the website: a price, a shipping charge, and the usual taxes and government charges.
I approved it.
Then they sent a link to pay a $500 deposit to hold the car.
I paid it.
Then, the actual dealership that had the car overnighted me a package of paperwork to fill out. This was a little unusual, since many contract-based transactions now use DocuSign or some other similar method.
The paperwork contained the standard purchase agreements, and everything lined up with the pricing details I'd been given in the proposal. I sent the paperwork back in its prepaid overnight envelope.
I used email to loop in the Driveway reps, the dealership rep, and my loan approval officer on the transaction so they could all communicate with each other. I paid the down payment over the phone, directly to the dealership.
There was some confusion about who, exactly, would be doing the title, registration and tag work. The Driveway website said Driveway handled all of that. The dealership said that other than mailing the paperwork to the DMV, the customer handled it.
I called Driveway, and the first rep I talked to didn't seem to know, but when I asked to speak to the department that handled the registrations, that rep was able to clarify that Driveway would indeed handle everything, and that the dealership had been incorrect.
Delivery
It took a few days for the car to be moved from Oregon to Florida. After that, a Driveway delivery coordinator called the following day to set up delivery.
The car had been relocated to a Lithia-affiliated dealer near me. Two staff members drove it over to me and turned over the keys, the remaining paperwork, and an Oregon temporary tag.
After the Purchase
Since the car could only have a temporary tag until the purchase was finalized after the 7-day return period, Driveway couldn't initiate the tag and registration process until they were sure I was keeping the car.
When the temporary tag I'd been issued got close to its expiration, I contacted Driveway, and they had the dealer overnight another temporary tag.
Here's where things went sideways.
Driveway contracts with a third-party company to handle the out-of-state registration. There were two things I didn't realize at the time.
There is a limit of temporary tags that you can use. In many states, you only get one. In Oregon, you only get two. I had just received the last one.
Someone, whether it was Driveway or their third-party contractor, had dropped the ball on my registration entirely. Despite the purchase taking place in the last week of December, by the end of January, nothing had actually happened with the registration process.
So…
When the second temporary tag ran out, I got the very unpleasant surprise that I couldn't have another one, and my brand new car had become illegal to drive. I spoke to both a local sheriff and the Florida Highway Patrol: if I drove the car, I could risk a citation or even a criminal charge!
Needless to say, I was extremely upset.
I called Driveway, and the first customer service representative I reached seemed annoyed that I had even called. At one point, I was told I could just keep driving with the expired Oregon temp tag, that it wasn't a big deal. Instead of doing anything about it, they tried to put me off.
Obviously, you can't put someone off when you've made driving their new car a criminal offense.
It took an irate email, tweet, and more phone calls before I finally got someone's attention. At that point, when my situation was handed off to someone empowered to do something about it, things began to happen.
I was given a complimentary rental car to use until the registration came through, and Driveway paid my first month's car payment as a way of apologizing for all the inconvenience.
It took about a week and a half for the Florida registration to arrive after that. Presumably, that should have been the duration in the first place if everything had been handled properly.
Final Thoughts
Although I use a lot of technology, I never thought I'd be an early adopter of online car buying—but the poor experience with trying to buy locally pushed me into it.
In my opinion, the shopping and checkout experiences are very good. However, they should be a bit quicker to remove cars from the website that are not actually available.
The purchase process was relatively smooth. I think online signing would be easier than mailing back and forth, but the hard copy version wasn't too difficult.
There should also be better communication and coordination between Driveway and its affiliated dealerships. As it is, it's a little chaotic. I had to contact up to five different people to find out what was going on at any given time: the two original reps, the dealership rep, the registration rep, and the delivery rep.
As for the registration debacle, it was awful and stressful.
Despite the fact that I had a difficult time at the end, I still feel that this method of car shopping could become a popular way to buy a car. The old-fashioned paperwork and the poor communication absolutely must be fixed, though. If it were my company, I would assign a concierge to each purchase—a contact person whose entire job would be to make sure each deadline was hit on time. The patchwork of different people and third-party contactors made it too easy for someone to mess up without it being caught.
That said, if they were able to fix those problems, I would definitely consider buying from Driveway again. Although I wasted several hours dealing with the registration problems, I still saved over $3000 on my car.
Want to read about another online shopping experience? Here's my review of Poshmark.