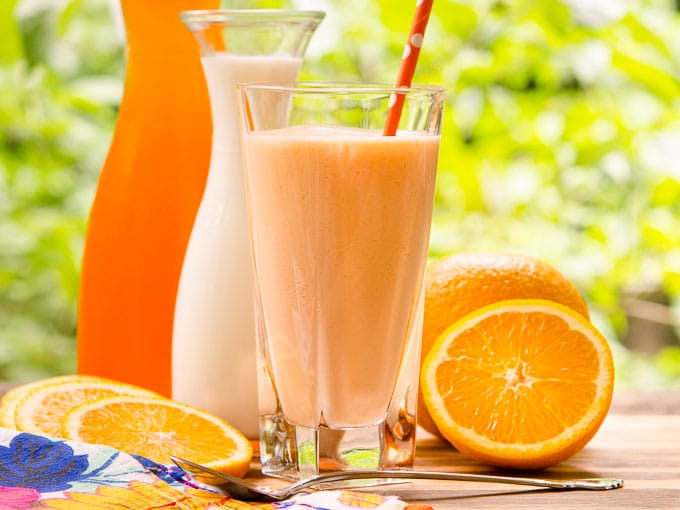 It was a typical evening with friends. I put out a spread of goodies to nibble on for happy hour. There are choices of beverages; wine and whatever I know our guests prefer. I'm standing there asking what they would like to drink. Then suddenly my husband asks if they wanted an Orange Creamsicle Cocktail.
I had no idea that was coming. I was so surprised. A typical evening turned not so typical in an instant.
It's a cocktail my husband created. Yep, he came up with the mixture all on his own. He later told me he's done the same thing with different flavors like peach and grape.
On a few occasions I've seen a glass in the sink in the morning that I thought was from him drinking milk. Now I know it wasn't milk.
How could I have missed his cocktails? Well, he makes one when he gets home after an evening shift. I'm already in bed and snoozing away. Why not make one for me at other times?
Well, there's really no reason to because I prefer wine, vodka martini, or a cocktail that isn't overly sweet. And he knows I don't care for a classic Creamsicle frozen treat, orange or otherwise.
So how is the Orange Creamsicle Cocktail? It must be good. There are very few things my husband will make on his own. You can count them on one hand. Plus it's extremely rare he whips up a cocktail for friends.
He wouldn't do that unless he was sure they would like it. Did they? Yes, they certainly did. All said it was like sipping on an orange creamsicle.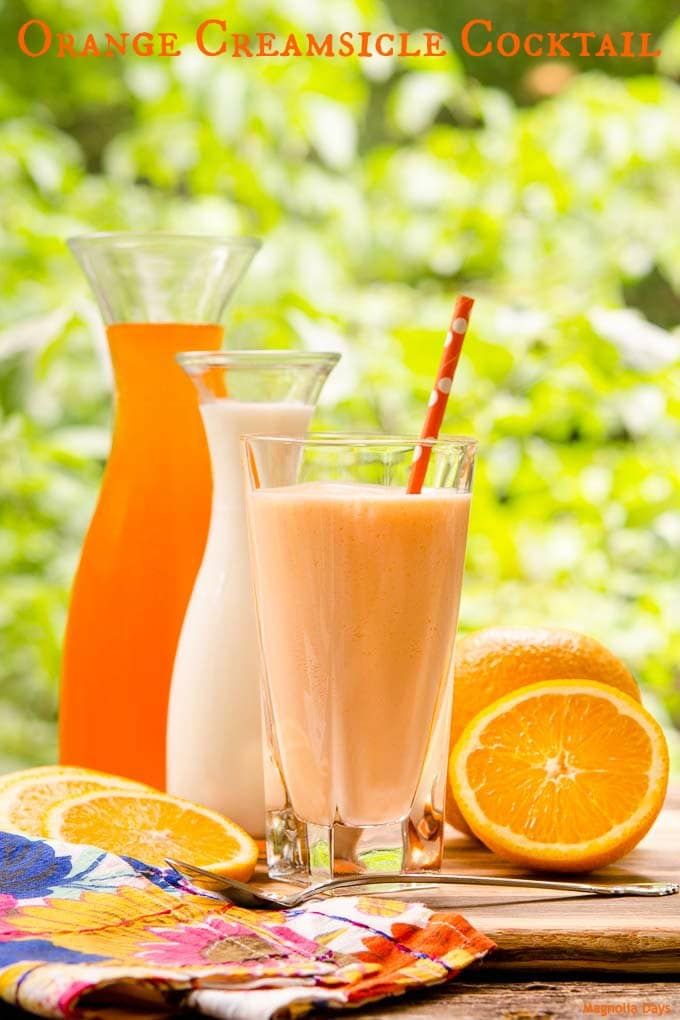 How about some goodies to go with the cocktail? The same evening is when I served Candied Jalapeño Cream Cheese Crostini. You can make Herb and Citrus Marinated Olives for something salty to go with the sweet drink.
Either Sriracha Spiced Peanuts or Curried Cashews are great for those who like nuts. Cheers!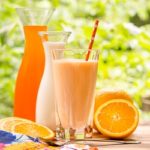 Orange Creamsicle Cocktail
Orange Creamsicle Cocktail is an easy to make, cool and creamy drink that tastes like the classic popsicle. All you have to do is stir, sip, and enjoy!
Ingredients
1/2

cup

orange soda

chilled

3

ounces

half-n-half

3

ounces

orange flavored vodka

chilled
Instructions
Place all ingredients in a glass and stir to combine.

This makes a large cocktail. For two smaller servings, pour half into another glass.

Add ice if desired. Garnish with orange slices if desired.
Recipe Notes
In using unflavored vodka, increase the amount of orange soda by 2 ounces (for a total of 6 ounces or 3/4 cup).
The cocktail will begin to separate after a few minutes because of the carbonated soda. Just stir to re-combine.