I tried a bottle of 2014 Walla Walla Valley Red Wine by Seven Hills Winery, which blends Cabernet Sauvignon, Malbec, and Petit Verdot. Thank you to Seven Hills Winery for providing a complimentary bottle. All opinions are my own.
Seven Hills Winery: Walla Walla Valley Red Wine
Made with a blend of 85% Cabernet Sauvignon, 10% Malbec, and 5% Petit Verdot, Walla Walla Valley Red Wine by Seven Hills Winery is a pleasantly balanced wine that's ready to drink now.
When I poured the wine in the glass, the first aroma to reach my nose was ripe Bing cherries, followed by aromas of blackberry and plum. If you like a wine that smells of fruit, you'll enjoy this opening salvo. The scent of stone fruit is one of my favorite aspects of red wine.
With the first sip, I was pleasantly surprised by the sprightly acidity. What is acidity? Here's Wine Folly's take.
Sit for a minute and imagine yourself tasting lemonade and pay attention to how your mouth puckers just from thinking about it. This sensation is how our mouths anticipate the acidity in lemonade. The next time you taste wine, pay attention to this specific puckering sensation.
The acidity was just zippy enough to make you sit up and pay attention. In this wine, the acidity reminds me of the skin of a plum; just a bit tart, with its own unique flavor.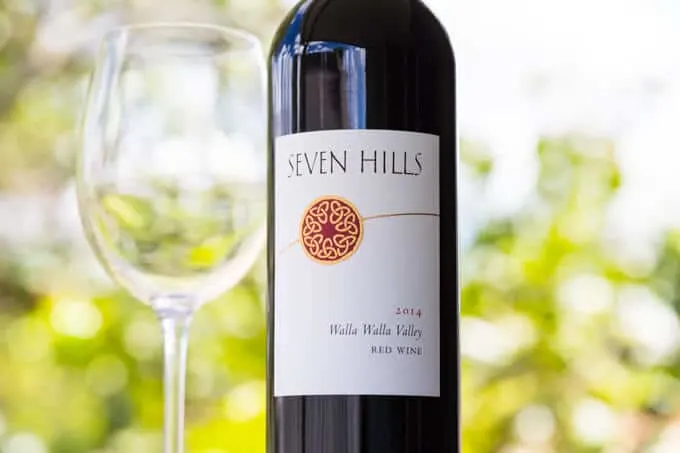 I'd pair this wine with something roasted and preferably caramelized. Walla Walla Valley Red Wine 2014 would be an excellent complement to a steak stir fry or a New York Strip roast with a spiced crust. The acidity of the wine would balance the sweetness of the caramelization, while its slightly mineral flavor would complement the flavor of the beef.
If you like red wine, especially Cabernet Sauvignon, also check out my recent review of Kunde Cabernet Sauvignon 2013.