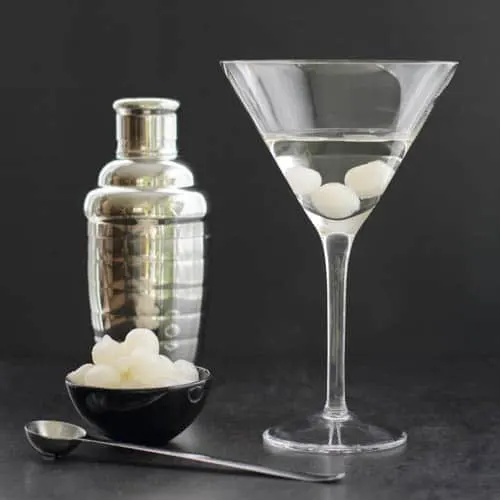 The past few mornings arrived with a little coolness. Mother Nature is hinting to the crisp Autumn days ahead. Cooler temperatures will spark cravings for hearty, soul warming meals. Those savory foods are often ones of comfort and are accompanied with beverages reflecting the season. Fruity, sweet, and light gets replaced with sour, spicy, smoky, and strong. One of the strong beverages I enjoy is a Classic Gibson Martini.
A package arrived at my doorstep. I opened it to find a beautiful new recipe book. I looked at the cover and thought "Wow!". The photo on it is amazing. Then I started flipping through it to find the most incredible photography inside. I stopped flipping and went slowly, page by page, so I would not miss a single one. Beverage photography is challenging. It's has a difficulty factor greater than any food. The photos in this book are works of art.
What is this recipe book? It is Savory Cocktails
by Greg Henry. It is a book for any cocktail enthusiast who wants to venture into making sophisticated beverages using modern techniques, unexpected ingredients, flavor infusions, and more. The recipes span from classics like the Gibson to a Chartreuse and the Chocolate Factory. The book interesting, beautiful, and filled with unique beverages.
A classic Gibson martini is a simple cocktail to make. Dry gin and white vermouth are stirred with ice and strained into a glass. A few pickled cocktail onions are dropped in for garnish. It's strong and one to sip slowly and enjoy leisurely while a pot of beef stew is simmering on the stove.
Would I recommend the book? Yes, if you really want to expand your cocktail arsenal with recipes and out of the ordinary liquors and ingredients. Note that some may not be available locally in your area and some of those are noted in the book as being available online. Most of the liquors/liqueurs are used in more than one recipe. If it is an investment for you to buy them you can use them to try different cocktails. You never know when you will find a new favorite. You can purchase the book on Amazon by clicking on the photo of the book (affiliate link).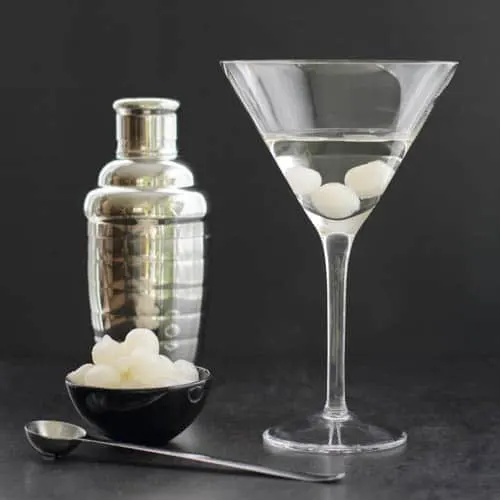 Classic Gibson Martini
A recipe for a classic Gibson martini. It is a cocktail made with gin and vermouth stirred with ice, garnished with cocktail onions, and served in a martini glass.
Ingredients
2 1/2

pony shots dry gin

1/2

pony shot white vermouth

2

or 3 pickled pearl onions

as garnish
Instructions
Combine the gin and vermouth in a mixing glass half-filled with ice.

Gently stir until chilled and properly diluted, about 20 seconds.

Julep-strain into a chilled cocktail glass and drop in the onions.
Recipe Notes
Recipe ©copyright 2013 Greg Henry from the Savory Cocktails recipe book. Used with permission by Ulysses Press.
Disclosures: I received a copy of Savory Cocktail recipe book from Ulysses Press at no charge. I was under no obligation to post a review, positive or other. All opinions are my own unless otherwise stated or contained within a guest post. This post contains affiliate links.