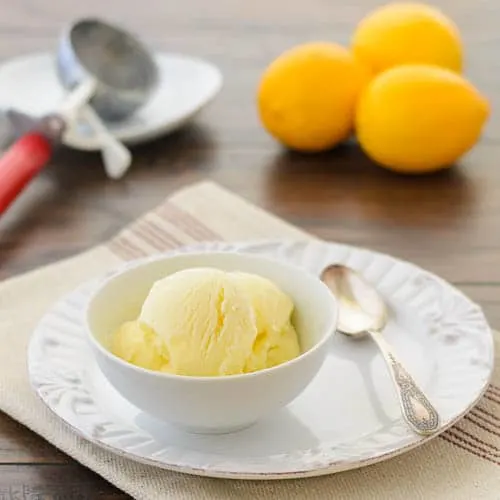 Natural style comes from the heart and soul. Celebrities hire teams to portray an appearance which may or may not be genuine. You really take notice when you find someone who's style naturally comes from within. There is a chef in Atlanta who's food, restaurants, and market all have a simple, elegant, and relaxed style. You feel welcome when you walk in the door. Dining at her restaurants is a true culinary experience. It is why I was thrilled when Anne Quatrano's new book Summerland: Recipes for Celebrating with Southern Hospitality
arrived at my door. I immediately looked through the book and one recipe caught my attention; Meyer Lemon Gelato.
The book goes way beyond a typical cookbook. It takes you through the seasons with recipes, entertaining ideas, and more. The photography is stunning. Summerland is the name of Anne's family farm which supplies much of the produce for her restaurants. It is farm to fork at it's finest. I've had the pleasure of dining at Bacchanalia and it is one of the best meals I've had. Each course was perfectly executed and brilliantly paired with wine. I've experienced Anne's cooking and now I can make her wonderful recipes at home.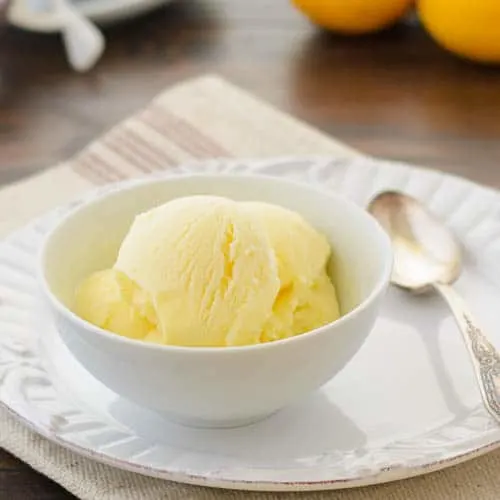 Meyer Lemon Gelato has few and simple ingredients. Milk, cream, eggs, sugar, and fresh Meyer Lemon juice and zest. Preparation is easy with her instructions. Before you know it, you have a smooth, creamy, sweet frozen treat. It is the perfect ending to a fall meal which is detailed in the October section of the book.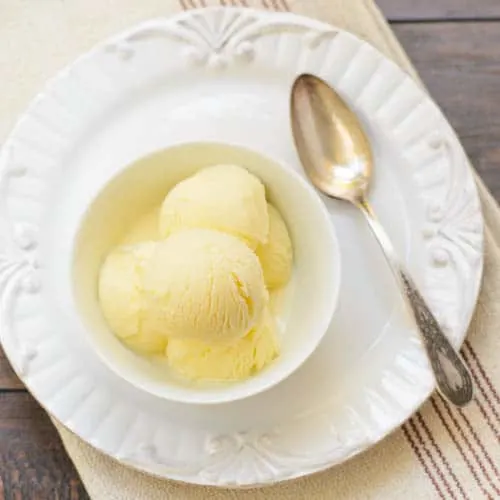 Is there a chef in your area that is inspiring with their style? Anne is certainly one in my area. Be sure to visit her restaurants and market if you are in Atlanta. Meanwhile, I recommend her beautiful book and you can get it on Amazon by clicking the photo of it (affiliate link).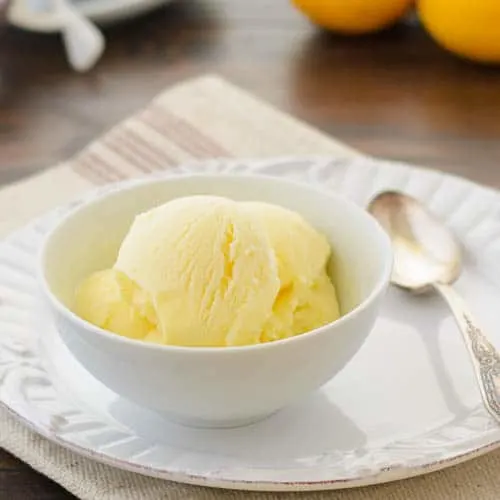 Meyer Lemon Gelato
A recipe for Meyer lemon gelato. Milk, cream, sugar, eggs, and fresh meyer lemon juice and zest are blended and churned to make a simple and sweet frozen treat.
Total Time
3
hours
30
minutes
Ingredients
2

cups

whole milk

1

cup

heavy cream

4

large egg yolks

2/3

cup

granulated sugar

2

teaspoons

grated Meyer lemon zest

3

tablespoons

freshly squeezed Meyer lemon juice

from about 3 lemons
Instructions
In a heavy-bottomed medium saucepan, combine the milk and cream over medium to low heat. Cook, stirring occasionally so a skin doesn't form, until tiny bubbles form on the surface. Remove from heat.

In a medium heat-resistant bowl such as Pyrex or stainless steel, whisk the egg yolks until smooth. Gradually whisk in the sugar until it is well incorporated and the mixture is thick and pale yellow. You can do this by hand or using a hand mixer. Very slowly pour the hot milk-cream mixture while whisking continuously; it's important to pour slowly so the eggs don't curdle.

Return the mixture to the saucepan and place over low heat. Cook, stirring frequently with a wooden spoon, until the custard is thick enough to coat the back of the spoon, 5 to 7 minutes. Do not bring to a boil. Gently whisk in the lemon zest and juice.

Strain the custard through a fine-mesh strainer into a clean heatproof bowl and place plastic wrap directly on the surface to prevent a skin from forming; let cool for 5 minutes. Meanwhile, make an ice bath by filling a large bowl with 2 cups ice and 2 cups cold water. Place the bowl with the custard in the bath; uncover and stir the custard with a spoon until cooled. Once completely cool, cover and refrigerate until very cold, at least 4 hours and up to 24 hours.

Pour the custard into the container of an ice cream machine and churn per the manufacturer's instructions. Transfer to a clean plastic container and freeze for at least 2 hours before serving.
Recipe Notes
Total time does not include time for refrigeration of custard (4 to 24 hours). Recipe © copyright 2013 Anne Quatrano from Summerland: Recipes for Celebrating with Southern Hospitality. Used with permission by Rizzoli International Publications, Inc.
Disclosures: I received a copy of Summerland: Recipes for Celebrating with Southern Hospitality at no charge and was under no obligation to post a positive review. All opinions are my own unless otherwise stated or contained within a guest post. This post contains affiliate links.