We were invited to the newly renovated Paddlefish restaurant at Disney Springs as guests of the restaurant to check out the beautiful setting, the amazing seafood tower, and the delicious desserts.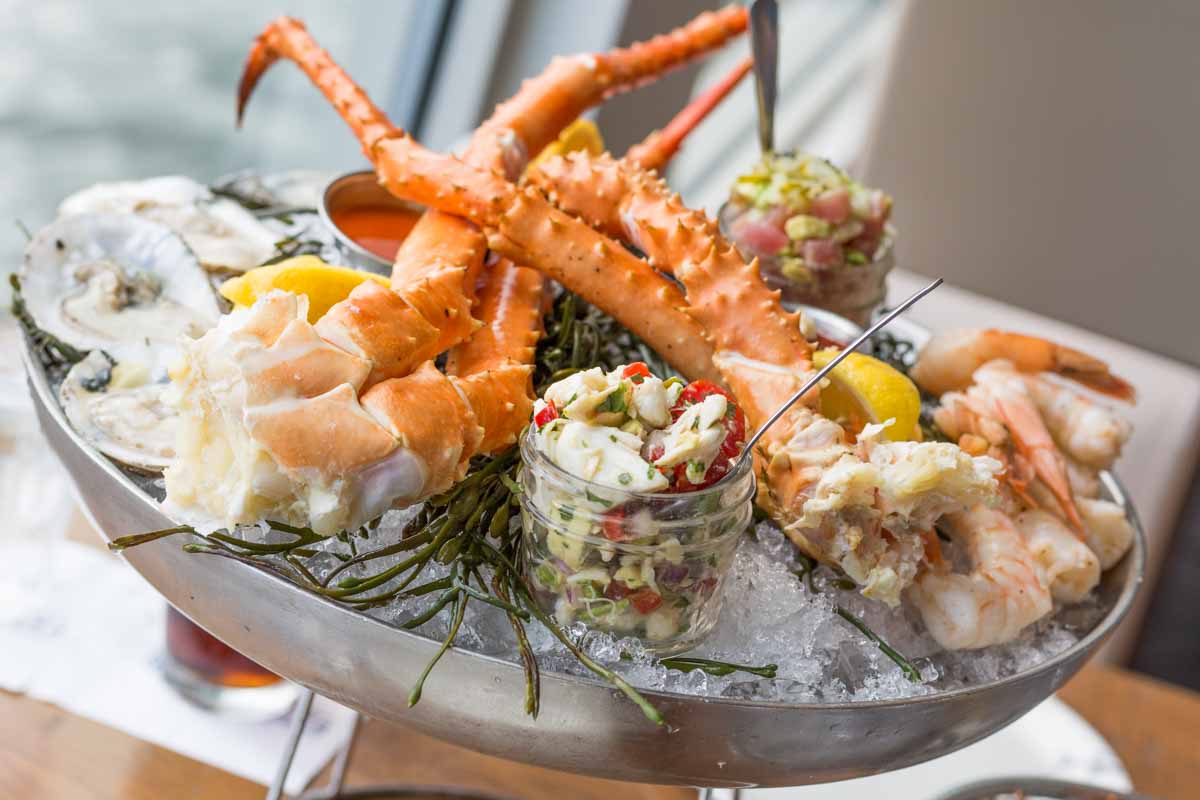 Paddlefish Lunch at Disney Springs
Our table at Paddlefish was located in the first floor, next to the large windows facing the lake.  It was a gorgeous view, and we were able to watch the amphicars "drive" by.
There's an upstairs dining area as well.
We decided to share a seafood tower from the "Chilled + Raw Seafood" section of the menu.  The star of the tower were the large king crab legs, which our waiter Ronnie skillfully broke down into whole sections of crab meat.  I'm not particularly skilled at extracting crab meat, so I was very grateful for this optional extra assistance.
One of my favorite parts of the tower was the lump crab ceviche, which was studded with pieces of ripe avocado and tomato.
The ahi tuna poke was my husband's favorite.
The jumbo shrimps were startlingly large and incredibly fresh.
As the chef said, they let the freshness of the seafood speak for itself.  The oysters were a perfect example of that approach.
We would have loved to try additional dishes (I, for one, would like to go back to sample the lobster roll), but we were almost full from the cold seafood tower.  So we opted to go for dessert and call it a day.  I selected the flourless chocolate cake, which was filled with mascarpone and topped with chocolate ganache and fresh berries.
My husband chose the brownie milkshake garnished with chocolate ganache, caramel popcorn, and whipped cream.
We loved our experience at Paddlefish.  It's a perfect spot for a date, or a celebratory dinner, or lunch with friends.  There are even special nights with drink specials and small plates on the top deck (it was raining during our visit, so we weren't able to spend as much time up top as we would have liked).
Visit Paddlefish to check out upcoming events, specials, and the menus here.  Check out their gluten free options here.
A big thank you to the restaurant staff, our excellent server Ronnie, and Chef Steven Richard for making our experience perfect.