This Poshmark review reveals common Poshmark scams, Poshmark's awful customer service, and how these issues affect both buyers and sellers on Poshmark.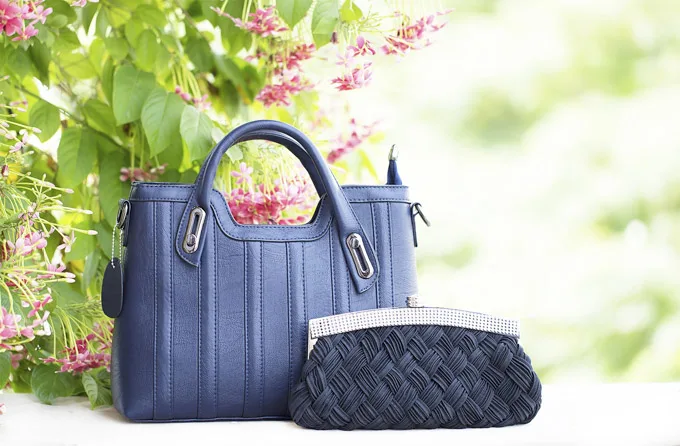 Poshmark Review: Is Poshmark a Scam?
Even experienced internet shoppers can get taken to the cleaners. I found this out the hard way after buying a purse on Poshmark. What follows is my honest review of Poshmark and how this whole mess could have been avoided. I've been shopping online since 2006, but my 13 years of shopping experience did me (almost) no good in this case.
I should have known better to start, but I was spoiled by eBay and Amazon. I'd been made complacent by easy returns and good customer service when things went wrong. So when I found a purse on Poshmark.com that was just what I wanted, I didn't hesitate to pull the trigger.
I should have read more Poshmark reviews. Their Posh Protect policy, ostensibly a satisfaction guarantee, left a trail of angry buyers and sellers in its wake. If I'd have taken the time to look, I would have found hundreds of negative reviews on Trustpilot, Sitejabber, and Yelp. While Poshmark's policy states that items that are not as described can be returned, in practice that just isn't true.
When I received the purse, it didn't look like the pictures. Instead of being bright and glossy, it was dark and dull. No problem, I reasoned, I'll just start a return. I didn't want to ding the seller by saying they intentionally misrepresented the item with misleading pictures, so I simply described the purse as being a different color and finish than pictured.
Shockingly, some buyers intentionally soil or destroy their item (and claim the damage was already done before they received it), or claim the item is inauthentic, because it's the only way to get a refund from Poshmark. I wouldn't do that to a seller, no matter how much I wanted my money back, but I can understand the frustration of having reasonable return requests refused.
I started a return and got a response after about a week. Unlike eBay, you can't communicate directly with the seller, so instead you're passed off to Poshmark's truly awful "customer service." Poshmark's response, delivered after days of waiting, was to offer me a $25 credit instead of a refund of $225. In reply to this offer, so absurd it was almost more comical than insulting, I declined and requested a full refund, restating my desire to return the purse to the seller.
While I waited for a follow-up response, I read more Poshmark reviews. It turns out that buyers and sellers alike suffer from Poshmark's abysmal customer service. Buyers are frequently unable to return items for legitimate reasons; and sellers have their valuable items destroyed by desperate or dishonest buyers, without compensation or protection from Poshmark.
Surprisingly, after I rejected the laughable $25 credit, my return was approved within hours. Thank goodness I didn't have to go the dismal route of appealing to Paypal or my own credit card company. I immediately packed up the purse, applied the prepaid label to the box, and set it in our entryway so that I would remember to ship it the very next day.
Would I shop Poshmark again? Probably not. The return process is convoluted and opaque. Unlike eBay or Amazon, there's no customer service phone number or chat. You're at the mercy of anonymous email "support." Interestingly, this experience also taught me that to sell on Poshmark must be quite difficult, considering that you might get scammed by a dishonest buyer and have no recourse. I wouldn't go so far as to say that Poshmark is a scam, but it's certainly inconvenient enough—for buyers and sellers—to avoid in favor of other, more reliable e-commerce platforms.
Ready to relax after reading this review? See how I brightened my hair with chamomile tea!
Want another review? Check out my review of buying a car online from Driveway.