Print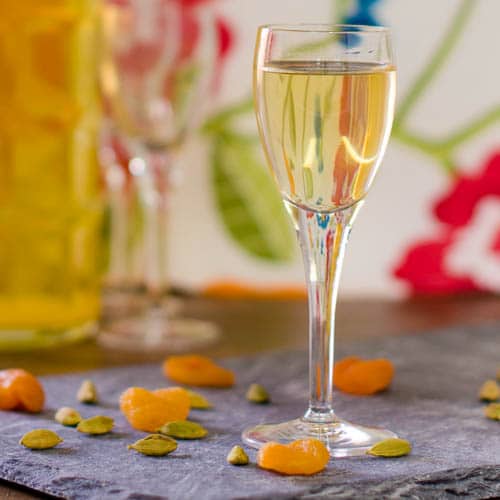 Apricardamom – Homemade Apricot Cardamom Liqueur
A recipe for Apricardamom, a homemade apricot cardamom liqueur made with dried apricots, cardamom pods, and vodka. It is a great cordial or cocktail ingredient.
Muddle the vodka, apricots, and cardamom with a wooden spoon in a half-gallon jar. Stir to moisten everything.

Seal the jar and put it in a cool, dark cabinet until the liquid smells and tastes strongly of apricot and cardamom, 3 to 5 days.

Strain the mixture with a mesh strainer into a clean quart jar. Do not push on the solids to extract more liquid.

Stir in the simple syrup.

Seal and store in cool, dark cabinet. Use within 1 year.
*Time does not include the 3 to 5 days for flavor infusion. Recipe ©copyright 2013 Andrew Schloss and used with permission by Storey Publishing.