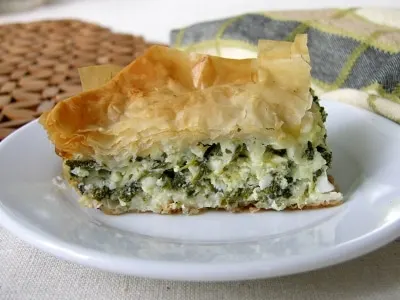 Have you been surprised by someone lately? I certainly have been. A typical evening of going out to dinner with friends turned into an evening filled with surprises, one right after another. I saw a side of a person I had never seen before. I have known this person for over 25 years. He is very quiet and reserved. When we dine out it is usually somewhere that fits with his very restrictive diet (no spices, dairy, sauces, etc). When he suggested the restaurant, I could tell it was Greek by the name and I figured it must have a good seafood selection or something appealing to his preferences.
A Greek restaurant it was for sure. Seafood selection? Minimal. Tasty Greek food? Check. As I am reading over the wine list (first priority) I see an explosion of napkins off to side. "Opa!" yelled the waiters. More napkins flying. "Opa!". For any reason whatsoever the restaurant staff will throw piles of napkins onto tables filled with diners. Fun. Then the belly dancers started. The music was loud and people started dancing on the tables. It was crazy and exciting to watch.
My friend ordered a meal full of spices. We ordered several appetizers and he ate some of them all. I ordered Greek wine for us and he had more than his usual one glass. Then the restaurant started a Greek line/conga dance of some sort. My friend jumped up and joined in the line. Yes, Mr. Quiet and Reserved was Greek dancing around the restaurant. He ate desserts with butter and cream in them. It was one surprise right after the other. It was also inspiring. It is proof of how anyone can take a new direction at any time. No matter how well or how long you know someone they can always surprise you. It is refreshing and exhilarating to see it happen.
I am sharing this Spanakopita recipe to celebrate the evening. It also is for today's Holiday Recipe Club Easter event. The HRC requirements include using one or more of three ingredients and this time they are eggs, spinach, and carrots. Both eggs and spinach are in Spanakopita, or Spank-O-Pita as my husband called it. The original recipe came from Chris on The Keenan Cookbook. As soon as I saw the post back in February I knew I had to make it. I was hooked as soon as I saw phyllo. I adapted the recipe by adding some ingredients and doubling the spinach.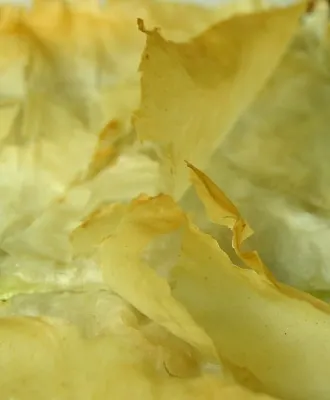 Have you done anything new or different lately? Step out of the usual routine and surprise your friends. Pass on the fun of new discoveries and add freshness to both your and someone else's life. My friend did that for me and I am so grateful.
Spanakopita
Spanakopita is a traditional and savory Greek pie made with phyllo dough, spinach, onion, eggs, feta, and cottage cheese.
Total Time
1
hour
10
minutes
Ingredients
1

package phyllo pastry

at room temperature

2 9-

ounce

packages chopped frozen spinach

thawed

1

tablespoon

olive oil

1/2

cup

chopped onion

1

small garlic clove

chopped

5

eggs

beaten

2

cups

crumbled feta cheese

1 16-

ounce

carton cottage cheese

1

stick unsalted butter

melted
Instructions
Preheat oven to 350 degrees F. Grease a 13 X 9 X 2-inch baking dish and set aside. Using a tea towel, drain and squeeze excess liquid from spinach and set aside.

In a saute or frying pan, heat olive oil over medium heat. Add onions and cook until translucent. Add garlic to pan and cook for an additional 1 to 2 minutes until fragrant. Remove from heat and set aside.

In a large bowl, add eggs, spinach, feta, cottage cheese, and onions. Stir until combined.

Unroll the phyllo pastry and cover with a slightly damp tea towel to keep it from drying out. Lay 2 sheets of phyllo pastry in the baking dish and brush lightly with melted butter. Continue layering 2 sheets of phyllo pastry and butter until you have 10 sheets layered.

Spread spinach mixture over phyllo pastry. Brush with butter and repeat layering until you have 10 sheets layered. Brush top layer with butter.

Using a sharp knife, carefully pre-cut into rectangles or triangles (you do not need to cut completely through).

Bake for 40 minutes or until browned.

Allow to cool slightly before serving. Keep uncovered or the crust will get soggy.
Recipe Notes
Spanakopita is a traditional and savory Greek pie made with phyllo dough, spinach, onion, eggs, feta, and cottage cheese.