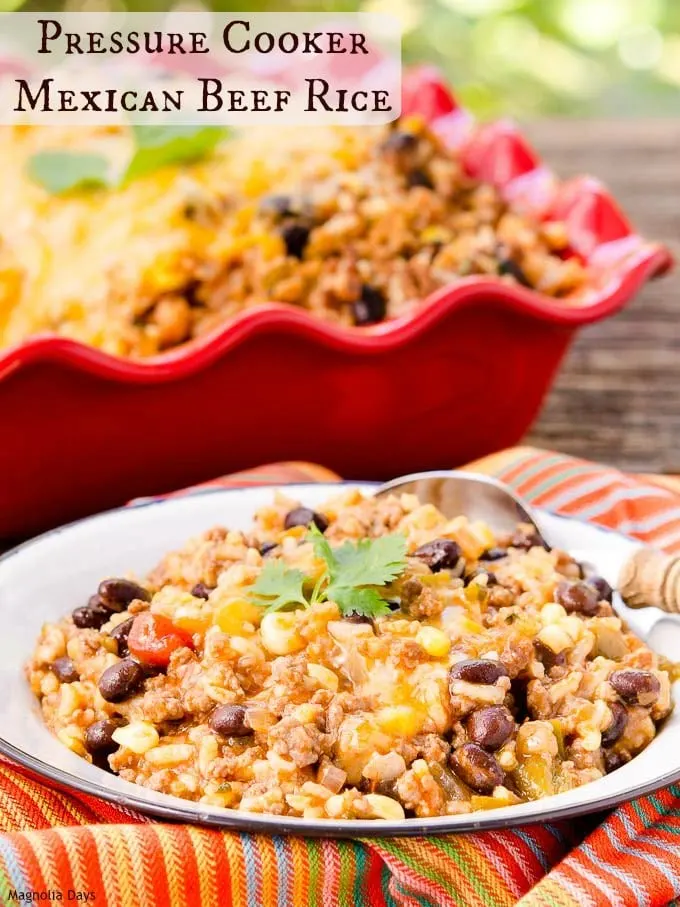 There was a three point challenge: healthy, beef, and fast. Well, a fourth if you add in tasty however that is always a given. Two points of it was beyond easy because they are naturally combined.
Beef is healthy and there are plenty of healthy meals with beef. The fast part, a full meal done in 30 minutes or less, took extra consideration. How did I meet the Beef Checkoff's challenge? The answer is Pressure Cooker Mexican Beef Rice.
Pressure cookers intimidate a lot of folks. I completely understand why. Just the thought of something blowing up in the kitchen could cause some hesitation. The new ones, especially electric ones, are drastically different than the old style.
All I can do is to recommend is to put your fears aside and give it a try. Now with that out of the way, let's move on to the good stuff…
The good stuff starts with beef. It's loaded with essential nutrients and keeps you satisfied for hours. It doesn't take much either.
A three ounce serving is recommended for building a healthy plate. This recipe uses lean ground beef (95% lean) and fits in with the recommendation.
There's more good stuff too. You should have something from other food groups for a balanced and healthy plate. Fruits, vegetables, grains, and dairy need to be included too.
Guess what? I've got them covered. Tomatoes are technically a fruit and they are in the salsa. Onions, peppers, black beans, and corn are vegetables. Of course rice is the grain. Cheese brings in dairy.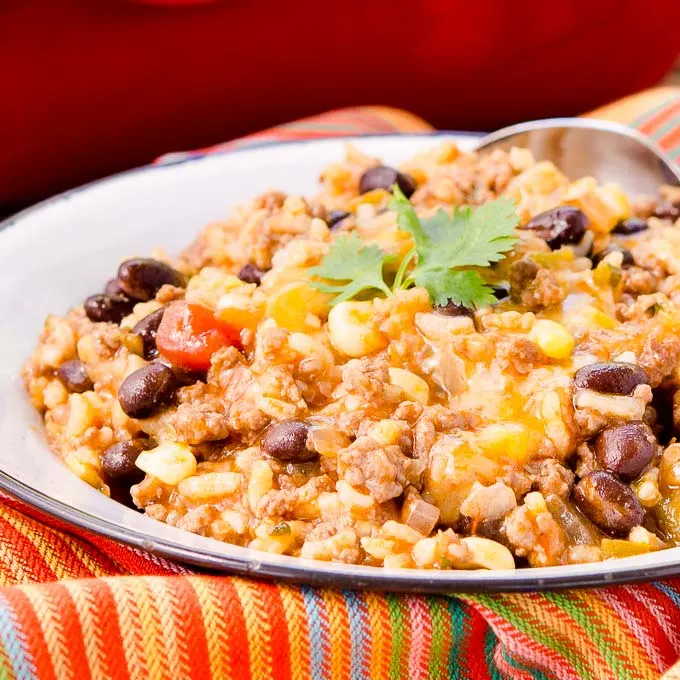 Pressure Cooker Mexican Beef Rice is a one pot meal. You know what that means: less dishes to wash. So it is quick cooking and fast cleanup too.
You can serve it as Southwestern style rice bowls. Just a spoon is all you need to enjoy the fiesta of flavors.
There is another way to serve it. All it takes is a head of Boston lettuce. Use the Mexican Beef Rice as a filling for lettuce wraps. That's piling on another healthy layer of leafy greens.
Besides, I'm sure you would like a change of pace from regular old Asian lettuce wraps.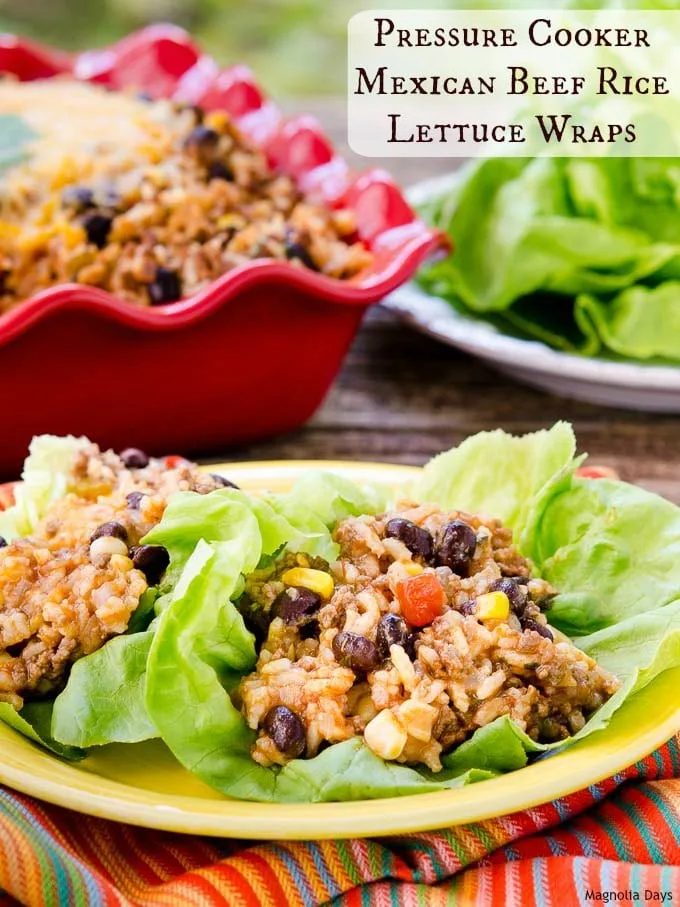 Are you ready to make healthy, fast meals with beef? Sure you are! Scroll down to find a list of recipes for a whole week of tasty goodness. The Sunday Supper Movement is proud to partner with the Beef Checkoff to inspire the world to cook healthy, balanced meals at home.
Weekday Supper recipes are for days when time is limited and you need to make something fast. Oh, and look at my Steak and Asparagus Stir-Fry for another healthy Weekday Supper recipe with beef.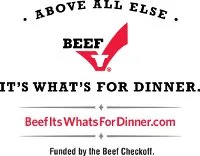 More on The Beef Checkoff: You can follow them on Facebook, Pinterest, Twitter. You can also find lots of information, tips, and recipes on the Beef, It's What's For Dinner website. Take a look at the Healthy Meals with Beef Pinterest Board for more inspiration and recipes.
Pressure Cooker Mexican Beef Rice
Pressure Cooker Mexican Beef Rice is a healthy, speedy meal with a fiesta of flavors. Serve it in bowls or use as filling for lettuce wraps.
Ingredients
1

tablespoon

olive oil

1

pound

lean ground beef

1

cup

diced red onion

1

teaspoon

chili powder

Hatch chile powder recommended

1/2

teaspoon

ground cumin

1/2

teaspoon

salt

1

cup

long grain white rice

rinsed well and drained

2

cups

water

2

cups

chunky salsa

15

ounces

black beans

rinsed and drained

1

cup

cooked corn kernels

2

tablespoons

chopped fresh cilantro

1

cup

shredded cheese

Cheddar, Monterey Jack and Cheddar, or 4 Cheese Mexican blend

Boston lettuce

optional for serving
Instructions
This recipe is for an electric pressure cooker.

Heat oil in pressure cooker pot with cooker on Browning setting.

Add ground beef, onion, chili powder, cumin, and salt. Cook, stirring and breaking up beef to crumble it, until beef has browned, about 5 minutes.

Add rice, water, and salsa. Stir to combine. Close and lock lid. Set to high pressure for 8 minutes.

Quick release pressure and remove lid.

Set cooker to Browning setting. Add black beans, corn, and cilantro. Stir to combine. Cook, stirring occasionally, about 3 minutes or until beans and corn are heated through.

Transfer to a serving dish. Top with cheese and serve immediately.

If desired, serve with Boston lettuce leaves to make lettuce wraps.
Recipe Notes
Pressure Cooker Mexican Beef Rice is a healthy, speedy meal with a fiesta of flavors. Serve it in bowls or use as filling for lettuce wraps.
Recipe adapted from one in the Great Food Fast
cookbook (Amazon affiliate link).
Are you looking for quick and healthy meals? Take a look at these Weekday Supper recipes with beef: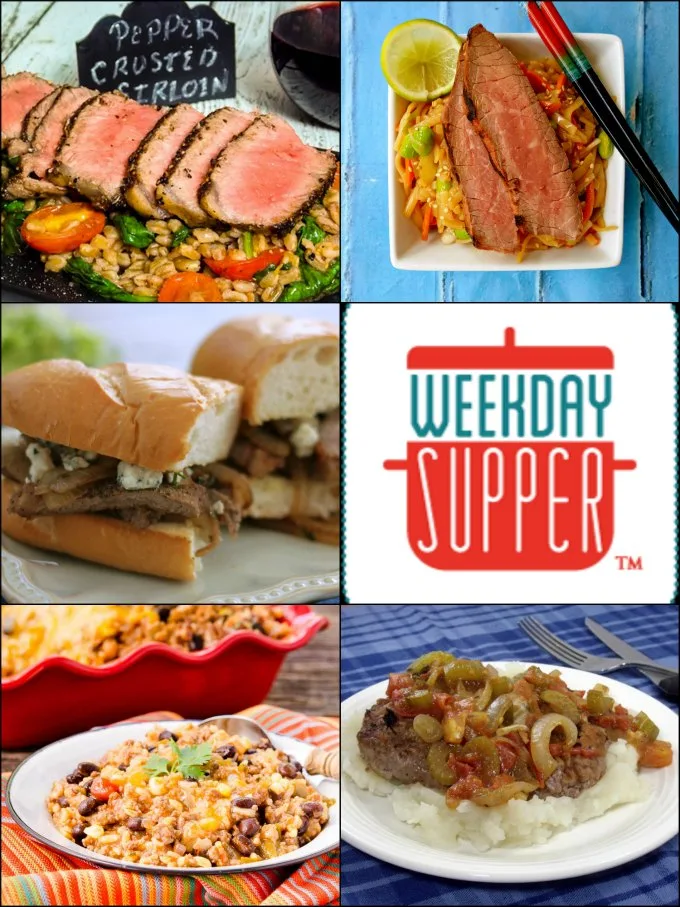 Disclosure: This post is sponsored by The Beef Checkoff in conjunction with a social media campaign through Sunday Supper LLC. All opinions are my own.