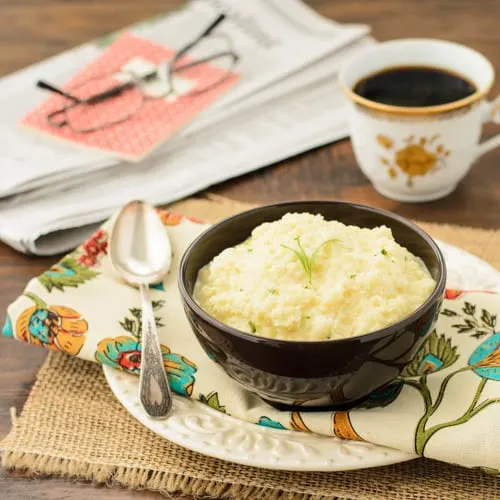 A little seed was planted over a year ago. It wasn't placed in the earth. It was a seed of inspiration that came from a conversation. A discussion of breakfast foods with my friend Terry brought to light something I never heard of before. Curiosity kept it cataloged in my mind and was filed along with so many other bits of inspiration. Then one day I spotted it in the store. It was either a new item or one I simply never noticed before. Either way, I knew I had to make pastina with egg.
Pastina is teeny tiny star-shaped pasta. Well, I don't know if all pastina has that shape. It's about the size of couscous, perhaps a smidgen larger. How they make pasta into such small shapes is beyond me. I know machines do most of it now. However, I'm thinking of it being done long ago by hand. Incredible.
I enjoyed how Terry talked about pastina for breakfast. Her words and expression conveyed it as special in more ways than one. Any recipe that evokes such wonderful memories is one I wanted to learn more about. I had the opportunity to talk about it with Terry's mom when she recently visited for her grandson's high school graduation. Virginia, or Ginny as many call her, was happy to share her knowledge and method. I took all she said in, added my own little twist, and got to cooking.
My twist is using tarragon. Perhaps the cheese in it too. Fresh tarragon teams up with egg in the most delightful way. Parmesan seemed fitting since I believe the dish is Italian in origin. Forgive me Ginny and all those pastina with egg aficionados out there if my version is way off the standard. It is creamy, comforting, quick, and something I'll enjoy often. Step aside hot cereal because there is a new breakfast star.
I'm dedicating this post to Ginny. This coming weekend she will be celebrating her 90th birthday. Wow. 90 years. That is really something to celebrate! Join me in wishing Ginny a big happy birthday and the very best to her on such a special day.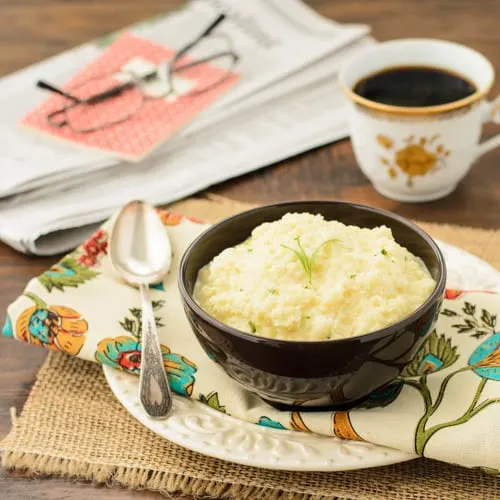 Pastina With Egg
A recipe for pastina with egg, a quick and easy hot breakfast meal made with pastina pasta and flavored with parmesan cheese and fresh tarragon.
Ingredients
1/4

cup

uncooked pastina pasta

1

egg

1

tablespoon

parmesan cheese

1/4

cup

milk

plus more if needed

1/2

teaspoon

chopped fresh tarragon

2

teaspoons

butter

Salt and pepper to taste
Instructions
Cook the pastina in a small saucepan according to the package instructions. Drain pasta.

While the pasta is cooking, beat together the egg, parmesan cheese, 1/4 cup milk, and tarragon.

While the pasta is draining, melt the butter in the saucepan over medium heat.

Add the drained pasta to the pan.

Pour in the egg mixture while stirring constantly. Cook for 1 to 2 minutes until the cheese begins to melt (the egg will cook in the process).

Season with salt and pepper.

Stir in additional warm milk if desired for a creamier consistency.

Enjoy immediately.
Recipe Notes
A recipe for pastina with egg, a quick and easy hot breakfast meal made with pastina pasta and flavored with parmesan cheese and fresh tarragon.