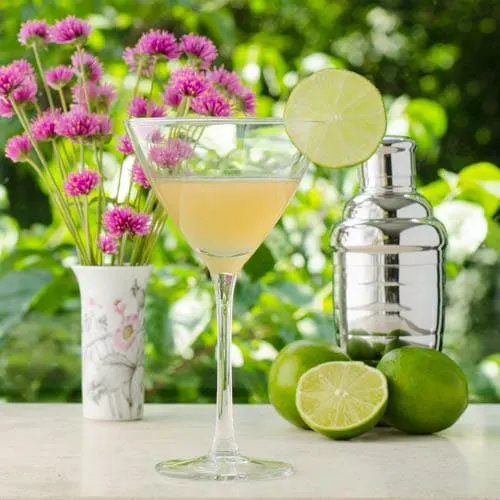 The sizzle of food in a hot skillet. The whistle of a teakettle. A clink of a metal spoon hitting the side of a bowl. Lapping noises while whisking eggs or batter. Popping of corn. The sound is as much of a part of food and beverages as taste, sight, and smell. The whir of a blender evokes memories of frozen beverages. The one I remember most often from my youth was a daiquiri. Well, it was a strawberry one which is all I knew a daiquiri was until recently. I've come to find out that a real one doesn't involve a blender or strawberries.
A classic daiquiri has three components. The ingredients are rum, lime juice, and simple syrup. They are shaken over ice and served in a chilled martini glass. It is that simple. The choice of rum can change the flavor. One that is too light, like a what I will call a white "regular" rum, may be overpowered by the lime juice. The opposite can happen with a dark rum. For one that is more balanced, I choose Diplomático Anejo. It has a beautiful golden color and flavor notes of vanilla and brown sugar. Those flavors accent the lime and give more depth to the sweet side of the drink.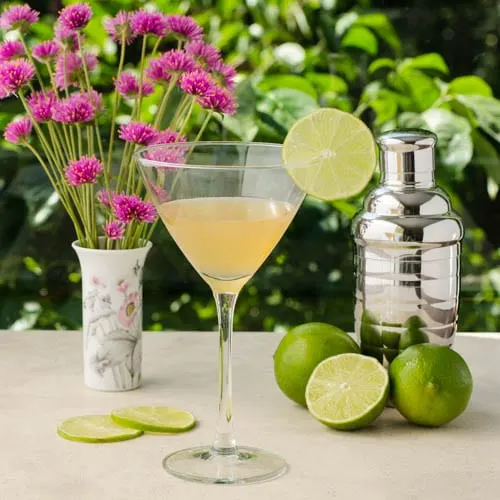 National Rum Day is August 16th. My beverage of choice is the daiquiri. You can find more rum cocktail recipes on the Diplomático website and also learn about their rums. Don't forget dessert! Bake a rum cake or pina colada bundt cake for celebrating the day.
Do you have a favorite food or beverage sound? Which one first came to your mind? It's the sound of a mixer for me. Except when I'm in the mood for an adult beverage. Then it is either the pop of a cork or the rattle of a cocktail shaker. Cheers!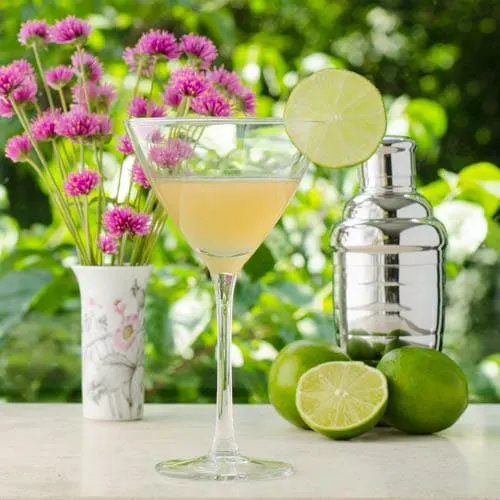 Daiquiri
A recipe for a classic daiquiri made with rum, fresh lime juice, and simple syrup. Ingredients are shaken over ice and served in a martini glass with a lime garnish.
Ingredients
1

ounce

rum

Diplomático Añjeo recommended

3/4

ounce

fresh lime juice

3/4

ounce

simple syrup
Instructions
Add ice and all ingredients to a cocktail shaker. Shake well and strain into chilled martini glass.
Recipe Notes
Recipe provided by Diplomático and used with permission from The Baddish Group.
If you like sweet cocktails, try this grasshopper mocktail!
Disclosure: I receive two 3-ounce samples of Diplomatico Anejo rum at no charge. I was under no obligation to post a positive review. All opinions are my own unless otherwise stated or contained within a guest post.