Deep frying and Southern food go hand in hand. I think you can find just about any food fried here in the South. Not only is it fried, it is also battered and fried. Chicken is the most common and seafood comes in a close second. There are fish frys held to raise money, gather friends, and celebrate a big haul from a fishing trip. Is it tasty? Yes. Is it healthy? Well, it's not high on the list. In order to get that crunchy tastiness and push it up on the healthy meter, the thing to do is make Crispy Fish Sticks with Roasted Potatoes.
One great thing about seafood is how fast it cooks. That is what makes it an easy choice for a Weekday Supper. Plus there are all the health benefits to go along with it too. Cooking it in the oven with potatoes means easy clean up especially if you line the baking sheets with foil.
Crispy Fish Sticks with Roasted Potatoes are served with tartar sauce. You can use store-bought or homemade. The recipe below is for a spicy tartar sauce using a fresh jalapeño pepper, chili powder and hot sauce. You can make it less spicy by substituting chopped pickles and reducing or leaving out the chili powder and/or hot sauce. Make the tartar sauce a couple of days in advance for the best flavor.
How do you make a recipe healthier? Is it with different cooking methods such as roasting instead of deep frying? Or do you substitute ingredients? Sunday Supper has partnered with American Family Insurance to share recipes and how-tos for turning your favorite family recipe or comfort food into a healthier version. Scroll down to see a list for more Weekday Supper recipes where you will also find tips and tricks. Also check out AmFam's Family Favorite Recipes Pinterest board for more inspiration.
Take a look at a couple of my other Weekday Supper recipes: Artichoke Spinach Pasta and Roast Beef Rice Noodle Salad. Both are quick, easy, and healthy too.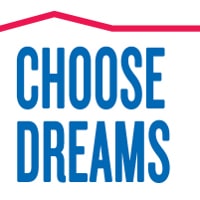 More on American Family Insurance: You can follow them on Facebook, Pinterest, Twitter, YouTube, Google+, LinkedIn, and their website.
Crispy Fish Sticks With Roasted Potatoes
For the spicy tartar sauce:

1 cup mayonnaise (low or reduced fat)
1 jalapeño pepper, seeded and minced*
1 tablespoon grated onion
1 garlic clove, minced
1 tablespoon lemon juice
1 teaspoon dijon mustard
1/4 teaspoon chili powder
1/2 teaspoon salt
2 to 3 drops hot pepper sauce
For the roasted potatoes:

6 to 8 yukon gold or red potatoes
1 tablespoon olive oil
Salt and pepper
For the crispy fish sticks:

1 cup all-purpose flour
2 to 3 eggs, beaten
1 cup panko bread crumbs
1 teaspoon salt
1/2 teaspoon pepper
4 cod fillets
For the spicy tartar sauce:
Stir together all sauce ingredients in a small bowl. Cover and refrigerate until serving. Best when made 1 or 2 days in advance.
For the roasted potatoes:
Preheat oven to 425 degrees F.
Scrub potatoes and cut into thin wedges. Place the wedges on a baking sheet.
Drizzle wedges with oil and sprinkle with salt and pepper. Toss to coat.
Spread the wedges out to a single layer. Roast until lightly browned, about 20 to 25 minutes.
For the crispy fish sticks:
Place a wire rack on a baking sheet or line baking sheet with foil
Put flour in a shallow bowl.
Put eggs in a separate shallow bowl.
Combine bread crumbs, salt, and pepper in another shallow bowl.
Slice the cod fillets into strips, about 1/2-inch thick. Sprinkle the strips with salt and pepper.
Roll fish strips in flour to coat and shake off excess.
Dip floured strips in eggs and shake off excess.
Roll strips in bread crumbs, shake off excess, and place on the wire rack.
Cook until golden brown and opaque throughout, about 10 minutes.
Serve fish sticks with roasted potatoes and tartar sauce.
https://magnoliadays.com/crispy-fish-sticks-roasted-potatoes/
Copyright Magnolia Days - http://magnoliadays.com/
Are you searching for healthy Weekday Supper recipes? Take a look at these quick and easy ones by Sunday Supper contributors:
Disclosure: This post is sponsored by the American Family Insurance. All opinions are my own.